Services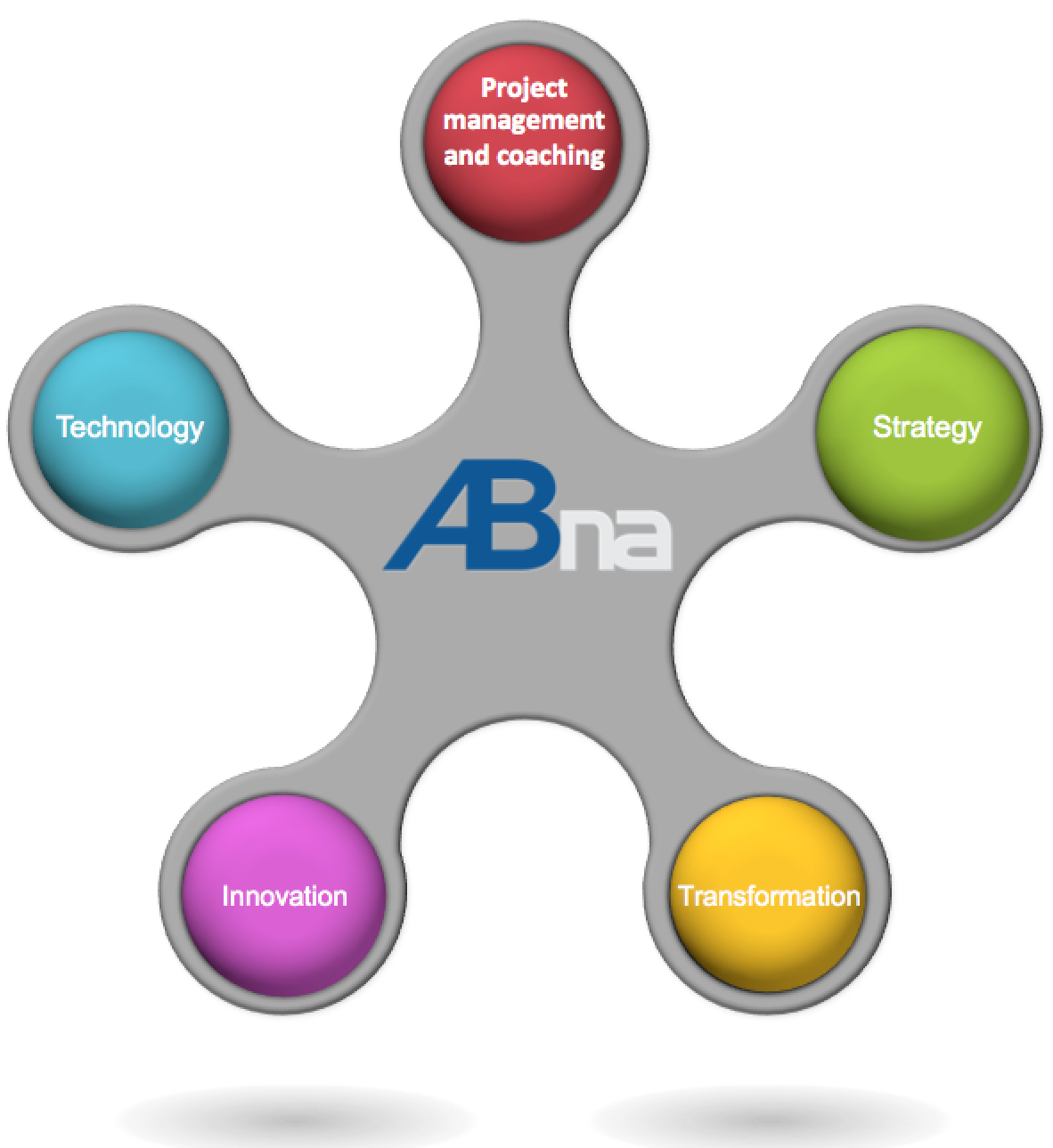 ABna's business model is what sets it apart. Unlike the market's tendency towards diversification, the company chooses to limit its activities to two main promising niches: project management and strategic consulting.
In addition, ABna's strategic consulting offer puts forward an innovative technique in business transformation and optimization management. By means of accelerators, architectural reference frameworks, governance models and methodologies, ABna's solution allows for a structured evolution of business requirements and generates important gains in efficiency, effort, time and eventually money.
Another important factor to consider in the great position ABna has in regards to its competition is the business relationship the company maintains with its clients. Once ABna gets assigned a project, its team takes on full responsibility, handling management of all contributors, budgets, timeframes and risks. ABna favours a different kind of business relationship, a partnership based on respect and knowledge sharing, a scarce approach in the industry.