Vibrant, innovative and attuned to emerging trends
To assist its clients with the development of their organization and share the pride of a job well done, ABna works in the field of strategic consulting, project management, organizational transformation and performance (Lean, Agile). ISO 9001:2015 certified, ABna prioritizes quality and the best practices on the market.
Thanks to its employees and partners, ABna experienced exceptionally rapid growth within a few years. Taking up numerous challenges, one after another due to the gain of important contracts from its beginning. The firm forged itself a reputable place in a highly competitive environment. Its center of expertise regroups many highly qualified and certified consultants who have accumulated years of expertise and experience. Vibrant, innovative and attuned to emerging markets and trends, ABna's team carefully listen to business' needs, introducing innovative solutions that are adapted to each organization. The firm distinguishes itself also in the field of business continuity with its exclusive partner, CAPV.
In business since 2008, ABna managed to build trust with its clients and devoted team, working with company leaders and project teams in various sectors, including the public, parapublic and private sectors. Quite active in Québec City, Montréal and Casablanca, ABna aims to be close to its clients to enforce its values on a daily basis.
MISSION
Support our clients and partners in the achievement of excellence.
VISION
To be an added value to our clients, partners and employees.
VALUES
It is a duty for ABna to execute each intervention in harmony and equilibrium, therefore insuring an efficiency that exceeds expectations. To maintain our notorious level of excellence, we put into practice the following five fundamental values daily:
| | | | | |
| --- | --- | --- | --- | --- |
| Respect | Integrity | Rigor | Entrepreneurship | Commitment |
Une approche basée sur nos valeurs
It is a duty for ABna to execute each intervention in harmony and equilibrium, therefore insuring an efficiency that exceeds expectations. To maintain this level of excellence that characterized our team, we put into practice our five fundamental values, daily.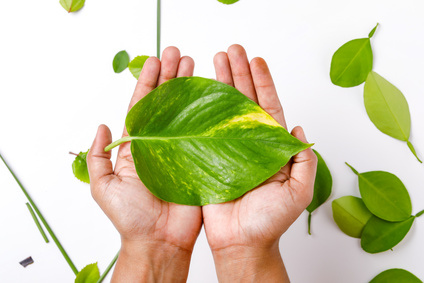 People at the heart of our actions
Our interventions address people skills (values and behaviors), the know-how (methodologies and tools) and how to act together (processes) throughout project management, process improvement and change management. A "contextualised" mix of traditional and agile methodologies and approaches (Scrum, Lean, agile governance of organisations) resulting from work in CO-CREATION MODE by emergence on the organisation's operational, tactical and strategic project-processes.
Change management at the core of our approach
Employees are stakeholders of change. They are at the heart of managing continuous change. To be agile is to be able to permanently change and adapt. These are the attributes of Pete Senge's Learning Organization at the best of its performance. Consequently, we offer an approach which integrates employees' self-transformation into change managers, at the center of an agile and continuous change management.
The projects must be considered as a real cultural transformation, and eventually be a change applied daily. Our goal is to create change experiences in order to develop the capacity to change through co-creation and iterative experimentation processes to improve.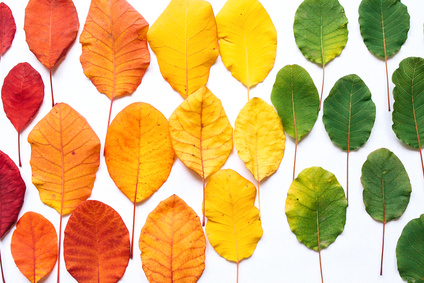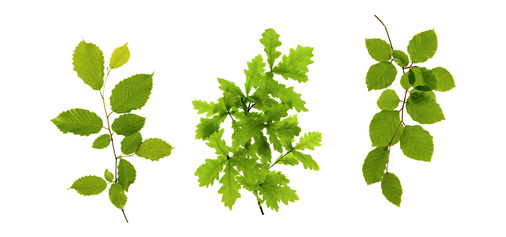 An approach on three levels of intervention
Strategic Tactical Operational
2008 – October 2008 : Company creation
2009 – Obtaining of our ISO certification
Octobre 2010
Gain de notre premier contrat important
Opening of our office in Montreal
Opening of our office in Morocco
CAPV creation, our primary/major partner in business continuity
Creation of our Francophone SAP center of expertise
Gain of our first important contract in Morocco
Continuous improvement and business intelligence new service offer
Launch of the AI service offer

OUR TEAM OF EXPERTS
ABna provides to its clients a team of experts who have a wide range of knowledge and abilities in strategic consulting, project management, business continuity, and organizational performance and transformation. Multidisciplinary and highly adaptable to changing environments, ABna's team works in the field of information technologies, transport, telecommunication, finance and insurance. Thanks to its staff and its numerous trusted partners, ABna experienced exceptional development within only a few years. Its resources (employees/consultants) consistently outperform clients' expectations in terms of quality, expertise and availability.
Since 2013, the number of full-time employees within the firm has quadrupled. And it is only the beginning. And it is only the beginning. The future lies in strengthening and growth. To attain its goals, ABna focuses on the consistency and continuous improvement of its services and expertise.
Why ABna?
For our guiding principles, put into action by all of our experts:
Project management that focuses on people and aims to maximize individual and collective engagement.
A co-creative and collaborative approach of processes development and improvement (at all levels), involving organization's resources.
Flexible and participatory methodologies and processes that emphasis the vision and maximization of the desired benefits.
Employees as stakeholders of change and who are at the forefront of a change management (continuous).
Tailored project delivery approach, adapted to the context of the organization.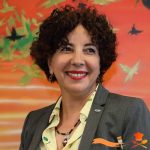 A Word from the President
During the last 11 years, ABna became this extraordinary adventure in which you have all contributed, dear clients, partners and employees as valuable capital to this exciting journey.
Over time, and in a context characterized by major and minor challenges, ABna forged itself a reputable place in an extremely competitive and diverse environment. A place whose future entails growth and revolve around these three guidelines:
• A diversified offer of service in accordance with new business needs and technologies
• A leading expertise complemented by an exceptional how-know
• A customer experience that surpasses the common standards
A future which also depends on two fundamental principles that have allowed ABna to stand out : exceed clients and partners' expectations, regarding quality, expertise and availability. And to build solid and sustainable relations based on respect, mutual trust and transparency.
ABna managed to earn and maintain its clients and partners' trust because of its listening skills, the quality of its performance, its professionalism, the creativity of its employees and how they embody our values.
Clients and partners' satisfaction, staff development and fulfillment, these are the objectives that will guide the company's future actions, throughout its evolution.
In the name of ABna and its staff, I would like to thank you all, dear clients and partners, for the trust you place in our company. This trust that we are proud of maintaining with our passion, our steadfast commitment and our highest quality standards.
I only have two precious words to say to all of those that have contributed to ABna's evolution, THANK YOU!
'In the race for quality, there is no finish line.' [David Todd Kearns]
Amina Benzina